What does it mean to be NDAA compliant?
The NDAA is a Government Legislature from the United States of America that prohibits video surveillance, telecommunications services, equipment and components manufactured by specific vendors. This is intended to mitigate cyber security threats associated with security and surveillance, particularly concerning Hik Vision, DAHUA, and Huawei – major component suppliers across the whole CCTV industry; this includes IP Cameras, Network Video Recorders and Digital Video Recorders.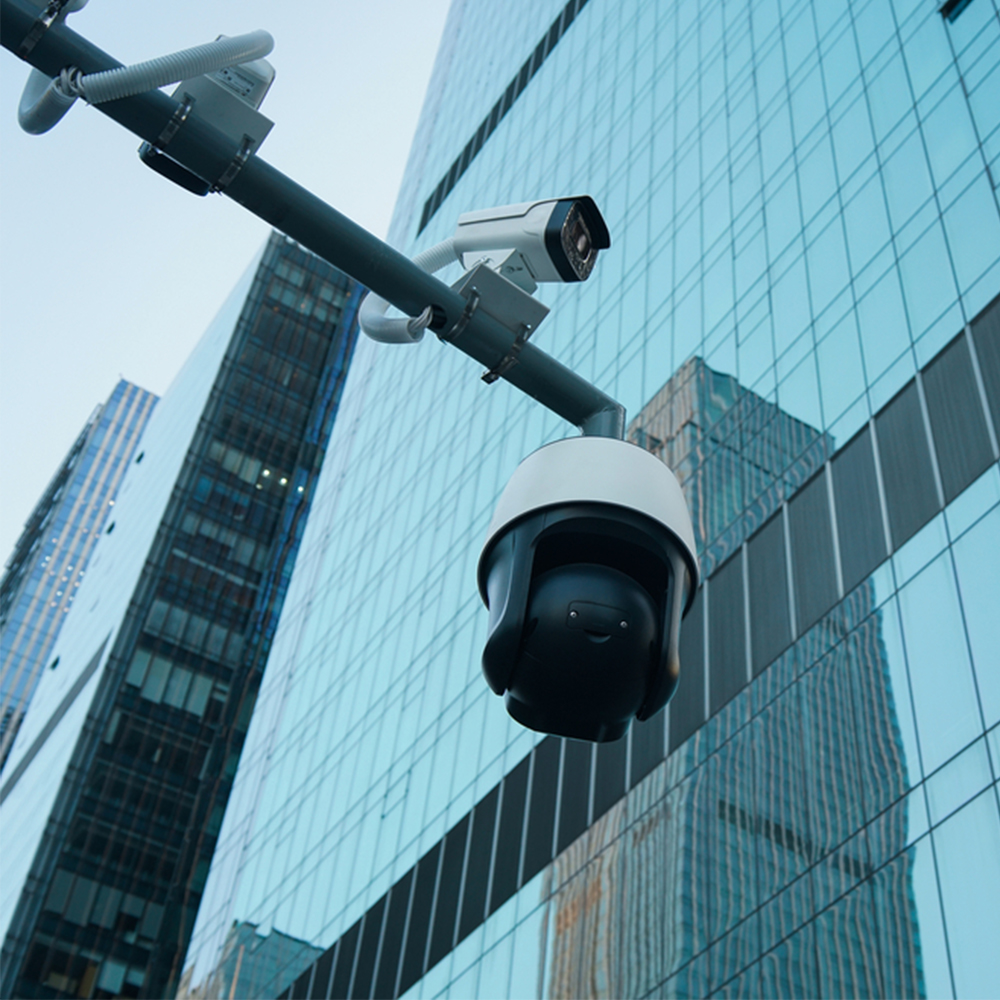 What is required of a security installer to ensure NDAA compliance?
To be NDAA compliant, security installers must install equipment containing no banned equipment or components from specific devices and manufacturers.
To be compliant with section 889 of the NDAA, you may not use equipment or equipment that utilises any components manufactured by any of the following companies:
Huawei Technologies
ZTE Corporation
Hanzhou Hikvision Digital Technology
Dahua Technology Company
Hytera Communication Corporation
How do you know if you have NDAA-compliant cameras?
IPVM's Guide To The NDAA Video Surveillance Ban provides a list of manufacturers affected by the ban, including affiliates or subsidiary companies. This means that Hikvision USA is covered similarly to Hikvision China.
Why choose the CCTV Company to ensure your systems are NDAA Compliant?
The CCTV Company have been installing and are approved installer of NDAA-compliant equipment for over ten years. We can offer a range of manufacturer products, ensuring that the CCTV Company can offer a solution to meet each customer's individual bespoke needs.
The CCTV Companies' policy and strategy on NDAA
As our end users continue to review the details of NDAA compliance, with specific notice to section 889, changes will likely be forthcoming. As your security supplier, you can rest assured that The CCTV Company will do everything possible to keep up with any and all changes or expansions in NDAA policy – allowing you to focus on the day-to-day running of your business.
In addition to our vigilance of NDAA policy, we will continue to expand our line of NDAA-compliant surveillance equipment, ensuring that our customers have access to high-quality security systems that meet their specific needs.
NDAA-compliant security solutions – The CCTV Company
The CCTV Company continue to ensure that we can deliver to our customers changing requirements and invest time and resources to having cutting-edge technology and working practices as we continually strive to exceed your expectations.
If you need a new security system that meets NDAA compliance, The CCTV Company is here to help! If you want more information on our NDAA Compliant Products or want to chat, please don't hesitate to contact The CCTV Company today.