Fever Screen Cameras
At a time of unprecedented concern over contagious diseases and the spread of viruses, the CCTV Company brings solutions to allow you and your company to resume business. With the ability to screen up to 30 individuals can be detected at one time, our fever screening cameras provide your business with the tools required to operate in a responsible and health-conscious manner.

ISO 9001:20015 certified 

NSI GOLD accredited

RISQS certified

Safe contractor accredited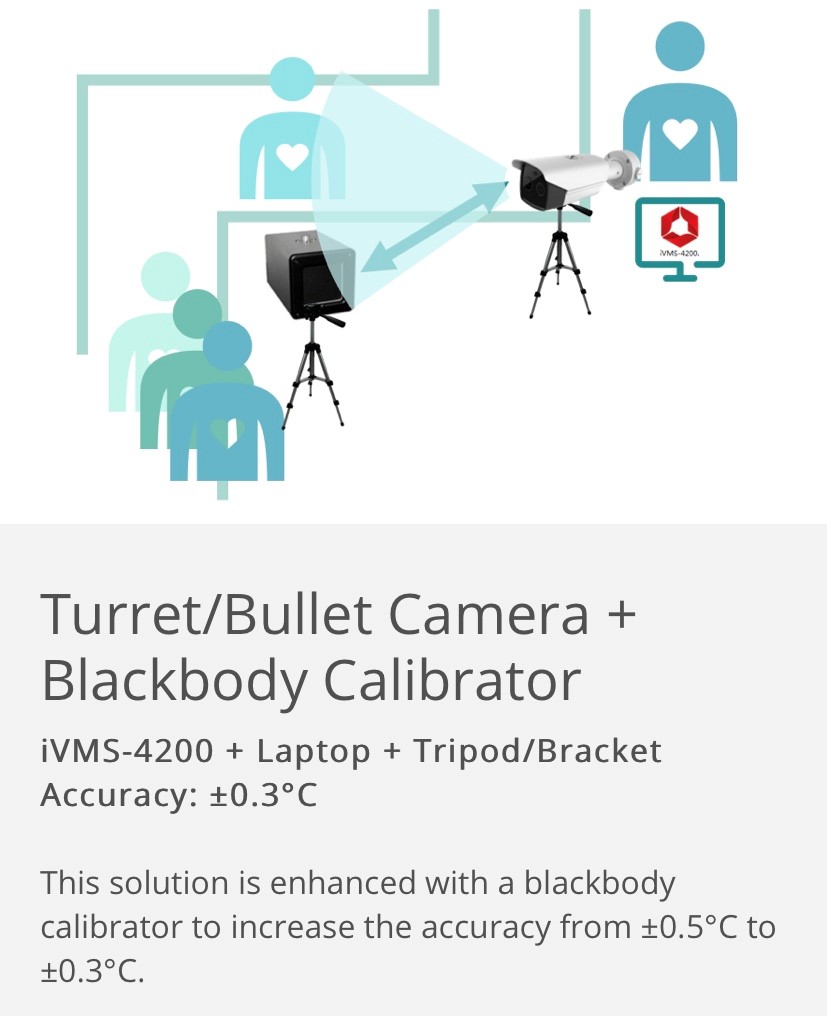 Fever screening CCTV cameras
Fever screening stations work by training thermal imaging cameras on approaching personnel. The sophisticated software can detect and analyse the subjects' body temperature and notify the staff of any risk or possible illness.

Market-leading technology – We use Hikvision hardware specifically developed for the current situation. This includes touch-free entry and exit of your premises, temperature screening, density control, mask detection and facial recognition.

A high standard and quick installation of products and systems ensuring your business can continue to run smoothly.

Professionally qualified engineers fully trained in safe working practices relating to disease and infection control.

Services governed by principles which have earned extensive recognition in the field.
The CCTV Company, keeping your employees and your customers safe
As workers face new challenges to their well-being, we aim to continue to provide services that centre around keeping you, the customer, safe. We offer the latest technology in thermal temperature detection to help you do your part to keep customers and staff safe, monitoring your and visitors' health on your premises.

As one of the leading security system installation companies in the UK, we're able to provide a range of comprehensive and tailored security solutions, fully compliant with COVID-19 and Health & Safety regulations. To make an enquiry, or for more information, please call our team today on 01744 891 702.