CCTV Design & Installation Services
As industry-leading CCTV specialists, our NSI Gold-rated CCTV design and installations provide peace of mind, protecting businesses across the UK. Our expertise is available for large national and small local businesses; call 01744 891 702 to schedule an appointment.

ISO 9001:20015 certified 

NSI GOLD accredited

RISQS certified

Safe contractor accredited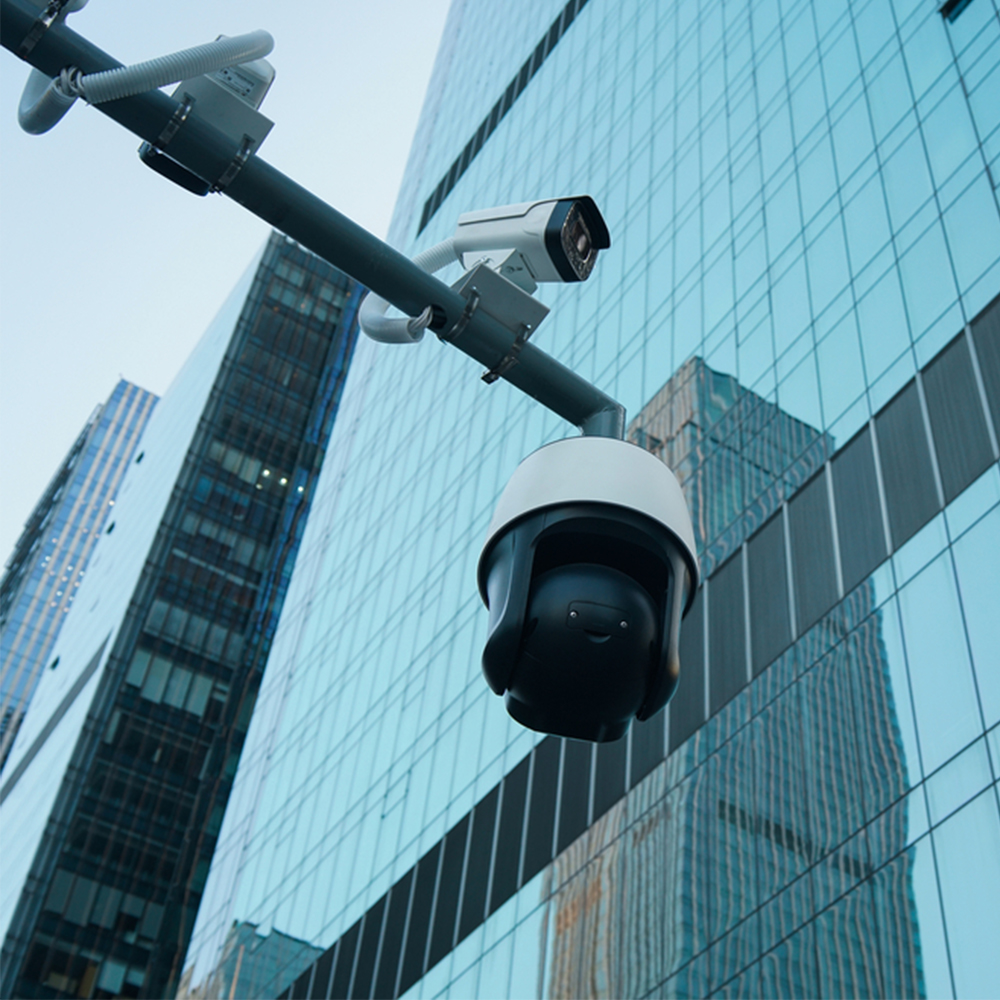 The CCTV Company, a CCTV design & installation company
We offer a beginning-to-end bespoke CCTV installation process. Complete with a wide range of operational options and excellent value, whether you choose a simple on-site system or a complex, multi-tiered solution incorporating such features as ANPR access control and IP recording and monitoring, The CCTV Company are here with you every step of the way.

Our team are highly experienced and fully qualified in the fields of CCTV system design and commercial CCTV installation. Our 24-hour responsive repair and maintenance package guarantees ongoing technical support with a 4-hour callout response time to any site in the UK.
How much is CCTV installation?
CCTV cameras are a core component of any commercial security solution. Every security contract we take is personally overseen by one of our directors; this ensures that we consistently deliver the highest professional standards.

We understand that every business has different and, as such, will have its unique circumstances, challenges, and security needs to consider. As such, we offer bespoke service as standard.
As each system is designed and installed to meet your unique requirements, we cannot provide a "one size fits all" pricing scheme. However, to be as transparent as possible, all billing is from a single source with no hidden fees or unexpected costs.
Bespoke CCTV camera installation, available nationwide
We offer a range of commercial security systems to suit all requirements of our clients throughout the United Kingdom. Whether you're a national company or a small and medium-sized business, we have a CCTV camera installation service to meet your needs.
Our dedication to only the highest service standards ensures that every installation is fulfilled by a specialist engineer who holds the specific skills for the tasks to be carried out.

The CCTV Company are one the most respected security companies in the UK; well positioned to provide our clients with Nationwide Security services. We offer a range of security solutions; we are an accredited NSI Gold Standard company, meeting the highest British and European performance standards, and have also been awarded SafeContractor Approved accreditation.
Book a consultation today; call our NSI Gold Rated security team
As one of the UK's leading security system installation companies, we can provide comprehensive and tailored security solutions nationwide. For more information, please call our team today on 01744 891 702.