Intruder Alarm Design & Installation
Intruder alarm systems have long been a cornerstone of both commercial and domestic security, to the point that they are a basic requirement of many commercial buildings insurance providers.  Some may doubt their effectiveness, but intruder alarm system design has come a long way in recent years and has a crucial role to play in a modern high tech security system.

ISO 9001:20015 certified 

NSI GOLD accredited

RISQS certified

Safe contractor accredited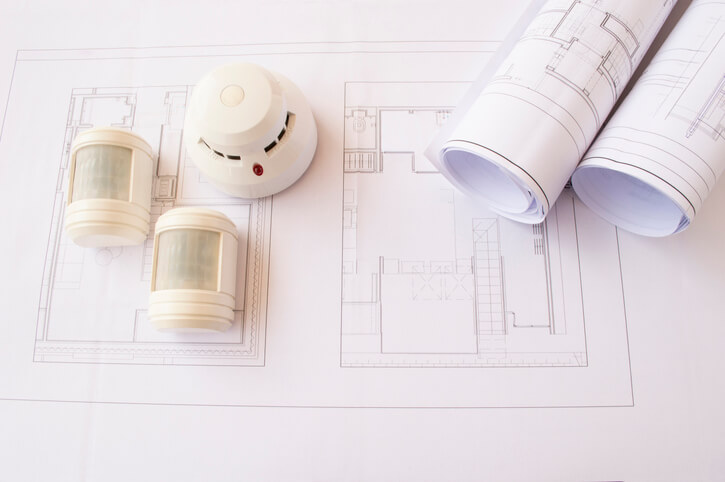 Alarms which ring out late at night, or in remote areas such as industrial estates, may often seem to go unheeded.  Does this mean intruder alarms have had their day?  While few passers-by would opt to tackle intruders at someone else's premises – and who can blame them? – an audible alarm is useful in alerting nearby householders and businesses to a potential threat in the area.  After all, their property could be next!  Conscientious neighbours will therefore be quick to raise the alarm.
However, the biggest advancement in intruder alarm system installation has come in the form of remote monitoring.  Now, when an alarm system is triggered, electronic communication allows interested parties to be alerted immediately – be that the householder, the business owner, the police, or a third party security provider.  These can then respond immediately, by remotely accessing a CCTV monitoring system or by sending personnel to the address.
The CCTV company are proud to offer the latest and most advanced products to our customers for domestic and commercial intruder alarm installation.  With a team of industry specialists behind us, we know just how to design an intruder alarm system for modern conditions.  Our extensive expertise in CCTV system and intruder alarm design mean we can incorporate all your high tech security measures into one cohesive package.  Intruder alarm installation is carried out by our own engineers, with a 24/7 monitoring service also available.
For commercial security installations, don't hesitate to get in touch with our team.
As one of the leading security system installation companies in the UK, we're able to provide a range of comprehensive and tailored security solutions nationwide, including door automation. If you're interested and want to learn more or book a consultation with one of our security experts, please call 01744 891 702 to schedule an appointment.