Professional
CCTV installer
s
At The CCTV Company, we're determined to be the premier security solution provider for the whole of the UK. Our expertise is available for both large national companies and small local businesses; call 01744 891 702 to schedule an appointment.  

ISO 9001:20015 certified 

NSI GOLD accredited

RISQS certified

Safe contractor accredited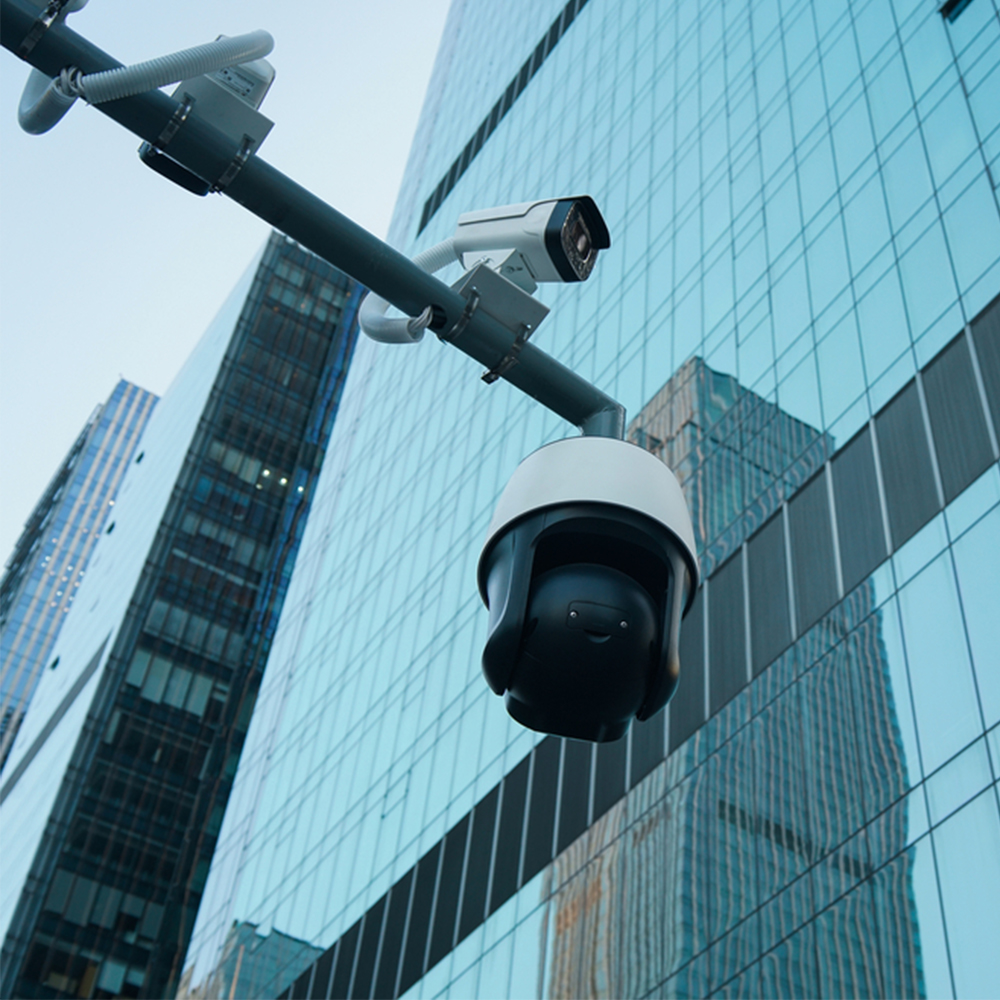 H

ow much is

CCTV

installation

?
We understand that every business has different and, as such, will have its unique circumstances, challenges, and security needs to consider. As such, we offer bespoke service as standard. When installing CCTV solutions, we provide a special design and installation service to ensure you always get the most appropriate CCTV solution for your needs. Our security experts can include features such as remote monitoring and maintenance packages as well as a variety of other security solutions.  
As each system is designed and installed to meet your unique requirements, we cannot provide a "one size fits all" pricing scheme. However, to be as transparent as possible, all billing is from a single source with no hidden fees or unexpected costs. 
North West

CCTV installer
CCTV cameras are a core component of any commercial security solution. Every security contract we take is personally overseen by one of our directors; this ensures that we consistently deliver the highest professional standards. As experts in wireless solutions and commercial intruder alarm networks, we can design and install the system best suited to your needs. Whatever the size of your network, The CCTV Company can offer the ideal technology for access control and intercom systems for commercial purposes. 
We're very passionate about security and the industry we work in. We understand customers' trust in us, delivering high-quality security solutions to safeguard their companies. We have been established for over 13 years, and our team holds more than 60 decades of experience within the security industry. Additionally, we are a family-run business, and our company mission is to deliver the highest-quality security solutions at a reasonable price whilst also ensuring customer satisfaction.  
When considering how to set up CCTV monitoring, it is important to ensure that multiple cameras are used to view the site from various angles, ensuring there are no blind spots. As experts in CCTV Installation, our engineers can provide their expert opinions concerning camera placement, ensuring optimal coverage of your property. 
The CCTV Company

a

CCTV

installers

you can trust
We offer a range of commercial security systems to suit all requirements, whether you're a national company or a small and medium-sized business. Our dedication to only the highest service standards ensures that every installation is fulfilled by a specialist engineer who holds the specific skills for the tasks to be carried out. But why should you choose our services? What makes The CCTV Company your ideal choice? 

We are ISO 9001:20015 compliant. 

We work in compliance with BS EN 62676-4:2015 and BS 8418 standards 

We are certificated to meet the required standards in the Security field through the National Security Inspectorate (NSI) NCP104v3 and are approved for GOLD standards 

We comply with BS 7858 for Screening & Vetting. 

We adhere to BS 7984 for Key Holding & Alarm Response. 
CCTV for crime-prevention

;

Wigan

CCTV

installers
CCTV is a superb crime prevention measure, providing a potent deterrent against criminal activities such as burglary and theft. High-quality CCTV security cameras convey that the business is serious about its commitment to security. 
Businesses from various industries and sectors can use CCTV security camera systems superbly. For example, retail companies can use camera surveillance security to monitor shoplifting, sending camera footage directly to loss prevention staff to recover stolen items. It also works on a larger scale; for example, in warehouse facilities, you negate the necessity for a large loss-prevention workforce through security cameras. Instead, warehouse businesses can utilise strategic placement of security cameras to deter opportunistic employee theft. 
CCTV isn't the only crime deterrent option available to businesses; however, it has one significant advantage that other forms of deterrent do not possess. Should the worst happen and a crime be committed, high-quality CCTV cameras will record evidence of the crime. This video evidence could prove essential in a criminal investigation. Adding further value to CCTV as not only a crime and loss prevention strategy but also a loss recovery strategy if shoplifting, employee theft, or other forms of theft occur. 
Additionally, security cameras have further advantages concerning crime prevention. Theft and break-in are not the only criminal acts that businesses need to consider. For example, CCTV can be a superb deterrent for criminal damage, trespass, and antisocial behaviour. 
Ensure regulatory compliance

with

b

espoke CCTV

camera installation
CCTV isn't just for the prevention of crime. For example, a retail store can monitor customers' foot traffic, identify shopping patterns and use this information to improve the customer experience. You can also monitor your employees through a CCTV camera, ensuring they always maintain regulatory compliance. Utilising CCTV in your workspace is very useful in workplace accidents. The video evidence will be invaluable for identifying the cause of the incident and help to create new workplace safety protocols to minimise the risk of the accident reoccurring in future. 

With the advancements in CCTV technology, you can use a monitored CCTV system to perform the duties previously established by manned guards at a fraction of the cost.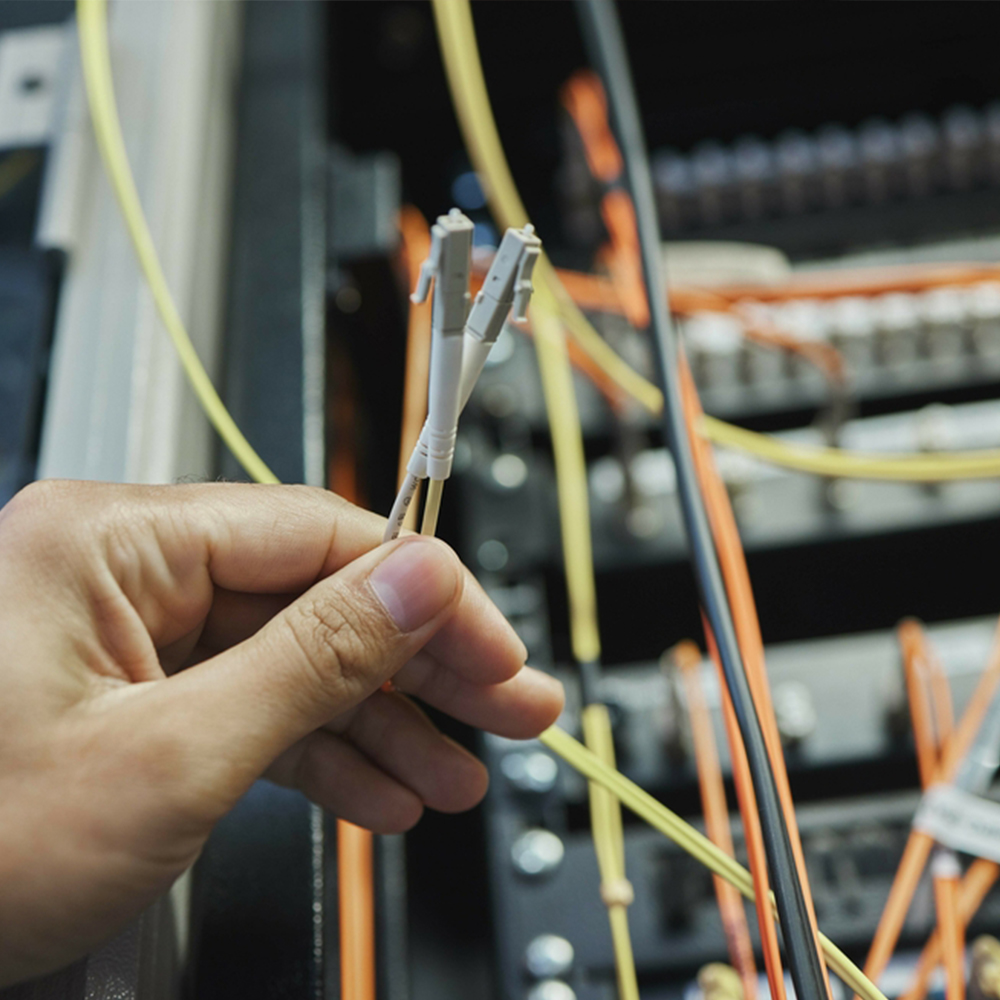 CCTV r

emote monitoring systems
We would argue that a commercial security solution isn't complete without a remote monitoring CCTV police response. At The CCTV Company, we provide a bespoke service that can include CCTV remote monitoring as part of your package. Remote CCTV monitoring uses the internet to connect to a response centre, typically through a broadband connection, but it can also be through conventional telephone lines. We offer our 3G Broadband facilities, which allow your CCTV to be viewed remotely and monitored from any location, ideal for businesses with multiple premises or small business owners who frequently travel for networking events. Remote connectivity works from some of the most hard-to-reach areas; you don't need to worry about a bad signal. Our team can provide an Anynet service, enabling you to select the best signal from all networks in the area to ensure you have the most reliable connection possible. 
If the system detects any unusual activity, an alert is sent to the remote monitoring station, this, in turn, sends footage captured from your security cameras, so it can be confirmed whether or not there is any unusual activity on the premises. If an intruder is detected, immediate action can be taken so that the emergency services and the site's keyholder can be notified.  

Cost-effective Wigan CCTV installations 
The CCTV Company is among the most respected security companies in the North West. We are well positioned to ensure we can offer our clients Nationwide Security, our local and fully trained security specialists have attained the most demanding standards and accreditations and offer a unique range of security services. 

Efficient CCTV repair & consultation 
As well as installation, we can provide a responsive repair maintenance package, where we can be onsite within 4 hours, with 24-hour contact and technical support. Working with housing associations and local authorities, we can also provide this service to clients outside of the North West, helping to manage all security assets, including all those indicated above. 
Why choose T

he

CCTV Company for

CCTV and alarm installation

?

  
Here at The CCTV Company, we offer a diverse range of security solutions; however, as our name suggests, we specialise in working with CCTV. The CCTV Company is an accredited NSI Gold Standard company. We demonstrate that we meet and uphold the highest British and European performance standards to obtain and maintain this prestigious status. Additionally, we have also been awarded Safe Contractor Approved accreditation.
Also, besides security camera systems, we provide a full range of other security measures for your property. These can be incorporated into your security installation, working alongside CCTV cameras or operating independently. Equipped and trained to install the latest technology, our security experts can provide security alarm services, security barriers and access control systems, key holding and manned guarding services, warden call systems, and much more. 
CCTV installer; The CCTV Company
As one of the leading security system companies in the UK, we provide a comprehensive and tailored security solution for all our customers, from large corporations with extensive premises to small businesses based in commercial or industrial units.  
Contact The CCTV Company today and find out how we can protect your property and business. Please fill out our contact form to enquire, or call our team today on 01744 891 702. 
For commercial security installations, don't hesitate to get in touch with our team.
 As one of the UK's leading security system installation companies, we can provide a range of comprehensive and tailored security solutions. To enquire or for more information, please call our team today on 01744 891 702.