Professional
burglar alarm installation
At The CCTV Company, we aim to provide comprehensive security solutions for the UK. Whatever security requirements you may have, our team of experts can help. We also offer commercial products to national companies as well as local businesses.  

ISO 9001:20015 certified 

NSI GOLD accredited

RISQS certified

Safe contractor accredited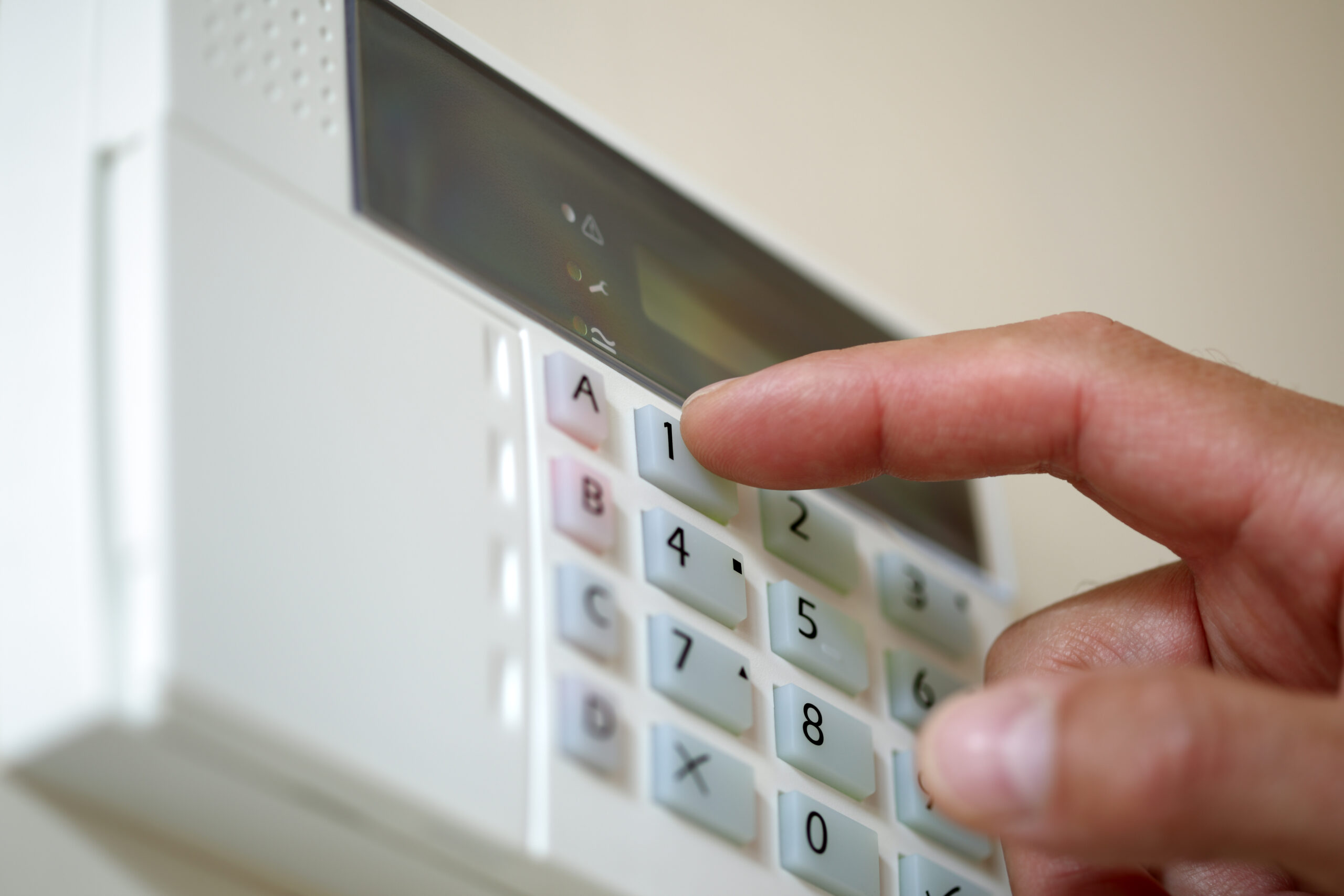 Burglar alarm installation
Many see them as the default option for both commercial and domestic security. An audible alarm (also known as a 'bells only alarm') is very useful for alerting those nearby to a potential threat in the area; after all, their property or business could be next, as such neighbours can respond by informing the relevant authorities. 
How much does

burglar alarm installation cost

?
We understand that every business is different and, as such, has different security needs, that's why we offer a bespoke service. When installing business intruder alarms, we provide a special design and installation service to ensure you get the most out of your chosen security package. We can include various features such as remote monitoring and maintenance packages and many other security solutions. 
As each system is designed and installed to meet your unique requirements, we cannot provide a "one size fits all" pricing scheme. However, to be as transparent as possible, all billing is from a single source with no hidden fees or unexpected costs. 
The CCTV Company proudly offers our customers the latest and most advanced products for domestic and commercial intruder alarm installations. With our dedicated team of industry specialists, we know how to design an intruder alarm system for current conditions. Our extensive expertise in CCTV systems and intruder alarm design means we can incorporate all your high-tech security measures into one cohesive package. 
What businesse

s can benefit from intruder alarm installation?
Businesses and organisations of all shapes and sizes can benefit from burglar alarm installation systems. This includes small-scale local businesses concerned about burglary, stock theft, or criminal damage, as well as large national corporations with premises across the country. We can also provide comprehensive alarm installation services, including intruder alarms for schools, charity organisations, and public buildings such as train stations, whether you're a national company or a small and medium-sized business. Our premium service standards mean that every installation is fulfilled by a specialist engineer who holds the specific skills for the tasks to be carried out.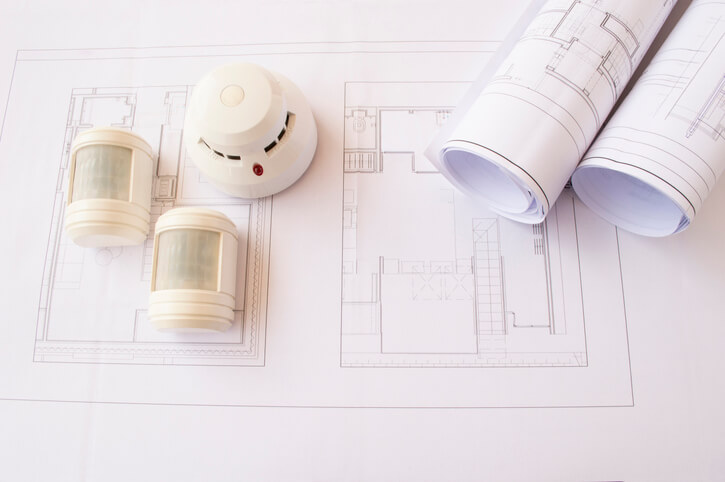 Are burglar alarms obsolete?

 
Alarm systems are considered by many to be among the basic security measures that all commercial premises and many homes and even vehicles are expected to have. Burglar and intruder alarm systems have been in use for decades, so it's easy to understand why many would question the effectiveness of burglar alarm technology. However, it's important to note that intruder alarms have not sat idly by during technological advancements. Like other security solutions such as CCTV cameras, burglar alarms have become more advanced as the years have passed. Alarms now have powerful functionality such as smart integration smart intruder alarms or active monitoring monitored intruder alarms. Arguably, the biggest advancement in intruder alarm system installation has come from remote monitoring. With active monitoring systems in place, when an alarm system is triggered, electronic communication allows interested parties to be alerted immediately, such as business owners, the Police, or a third-party security provider. These can respond immediately by remotely accessing a CCTV monitoring system or sending personnel to the address. 
Active monitoring burglar alarms

with

CCTV camera integration
Internet connectivity and IoT technology have opened up a diverse assortment of new possibilities for existing technologies, especially concerning burglar alarm systems. One of the reasons internet connectivity and IoT integration is such a powerful tool in any remote system is flexibility. This is true for any remote system, be it security, access control, or production management. The physical hardware that controls these operations remains as it ever was; CCTV cameras, magnetic locks, and relay switches, equipment that has been common for many decades with a proven history of effectiveness. However, the addition of computer software and basic connectivity interfaces allow these same reliable time-served devices and designs to accomplish much more and reach new heights.  
Regarding intruder alarm active monitoring systems, internet connectivity and IoT integration allow alerts to be transmitted to remote locations; additionally, it also provides intruder alarm monitoring companies with the ability to track several sites and different premises simultaneously without compromising their overall effectiveness. This enhanced adaptability reduces operating costs and improves security by keeping the personnel off-site. Furthermore, rather than just providing an audible alert, the intruder alarms available on the modern market can be set up to contact specific parties in the event of activation. This can include the company owner or the Police or provoke a particular response, such as the dispatch of a security team.
Wireless burglar alarms

,

no more vulnerable wires
From wireless security alarms that warn you that your front door has been opened to commercial wireless intruder alarm networks that cover every entrance to numerous buildings across a vast site, The CCTV Company has extensive expertise in the design and installation of bespoke security systems, both at home and place of work. 
Since the invention of electronic security installations, physical wiring has been an obvious weak point in what can otherwise be considered exceptionally robust systems. Cutting the system power supply or impairing its operation by severing connections or wires to core components, such as cameras, sensors, and alarms is an obvious first step for those attempting to gain unauthorised access to premises. This deactivation technique is so common and straightforward that it has become cliché among writers and moviemakers producing crime fiction. We've all seen countless heist movies and television shows where security solutions have been defeated by "cutting the red wire".  
Choosing a wireless intruder alarm system from The CCTV Company is a great way to deal with the core vulnerability of electronic security networks; exposed wiring. Thanks to the developments in remote and wireless technology, which have grown thanks to the digital revolution, it is now possible to implement secure wireless intruder alarm networks and commercial wireless CCTV systems which are not vulnerable to wire-cutting attacks.  
We can also integrate wireless burglar alarms with wireless CCTV solutions. When paired with remote alarm systems, wireless CCTV cameras become exceptionally effective, allowing you or your security personnel to respond to an alert immediately and organise the appropriate response, be it a false alarm, or informing the Police or a third-party security provider. 
The C

CTV Company – quality alarm installations

you can trust
Here at The CCTV Company, we offer a range of security solutions, but we specialise in working with CCTV. We are an accredited NSI Gold Standard company. To obtain and maintain this prestigious status, we continuously demonstrate that we meet the highest British and European performance standards. We have also been awarded Safe Contractor Approved accreditation. 
We are pleased to offer a range of commercial security systems to suit your requirements. Whether you're a national company or a small and medium-sized enterprise, our premium service means that every installation is fulfilled by a specialist engineer who holds the specific skills for the tasks to be carried out. But why should you choose our services? What makes The CCTV Company your ideal choice? 

We are ISO 9001:20015 compliant.


We work in compliance with BS EN 62676-4:2015 and BS 8418 standards


We are certificated to meet the required standards in the Security field through the National Security Inspectorate (NSI) NCP104v3 and are approved for GOLD standards


We comply with BS 7858 for Screening & Vetting. 


We adhere to BS 7984 for Key Holding & Alarm Response.    
The CCTV Company –

Socially responsible

intruder alarm installation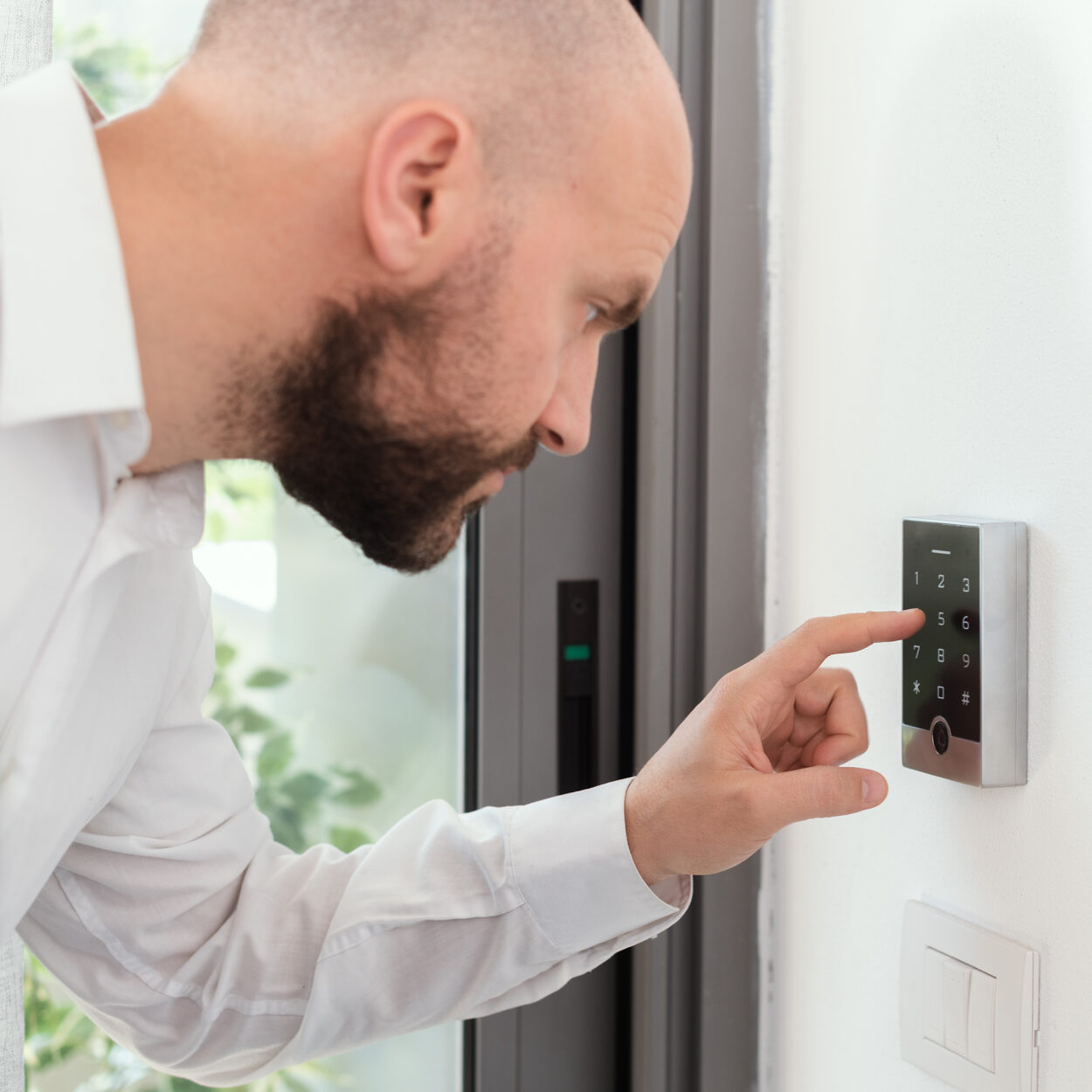 One of the key areas in which The CCTV Company stands apart from our competitors is our commitment to our local community and society as a whole. As a company, we recognise that our influence comes with a responsibility to our community. 
Our values, culture and ethics impact every aspect of our daily life at the CCTV Company as a business with high standards of behaviour and performance. We recognise the importance of looking after our customers. We strive to ensure that high standards are upheld and consistently delivered by our team; our team's hard work and determination have greatly contributed to the sustainability and growth of the company, providing the highest quality at every stage of development.
We are also very passionate about our local community and charitable support. As a business, we aim to positively contribute to the community through developing and involvement in various initiatives and programmes. We work closely with our employees, supply chain and clients, supporting our customers in achieving their aspirations for making a difference in the local or wider international community. This includes activities such as supporting Work placements for Social Housing client residents.
The CCTV Company, comprehensive

monitored intruder alarms
At The CCTV Company, we provide innovative solutions to meet the security challenges of businesses of any size. From a local business to a large national organisation with multiple sites across the country, we can provide security services to protect your property and give you peace of mind. 



Wigan CCTV installer
CCTV cameras are a core component of any commercial security solution; businesses from a wide range of sectors can use CCTV security camera systems to great effect. High-quality CCTV security cameras convey that the company is serious about its commitment to security. CCTV isn't just for the prevention of crime. For example, a retail store can monitor customers' foot traffic, identify shopping patterns and use this information to improve the customer experience. As well as installation, we can provide a responsive repair maintenance package, where we can be onsite within 4 hours, with 24-hour contact and technical support. 

Commercial access control installers 
We supply and install a wide range of access control systems tailored to your site's needs. Any of the systems we provide can be incorporated into existing networked building access control systems. This will allow you to control who has access to which doors and when and produce reports of personnel movements that can be viewed at your leisure.  
B

urglar alarms installed

by

The CCTV Company
At The CCTV Company, we strive to provide a comprehensive, tailored security solution for every one of our customers regardless of size or scale, be they large corporations with extensive premises, businesses based in commercial or industrial units, or individuals in their private homes. 
We design and fit a wide range of security solutions at The CCTV Company, including intruder alarm systems and monitoring technology. Please fill out our contact form to enquire, or call our team today on 01744 891 702.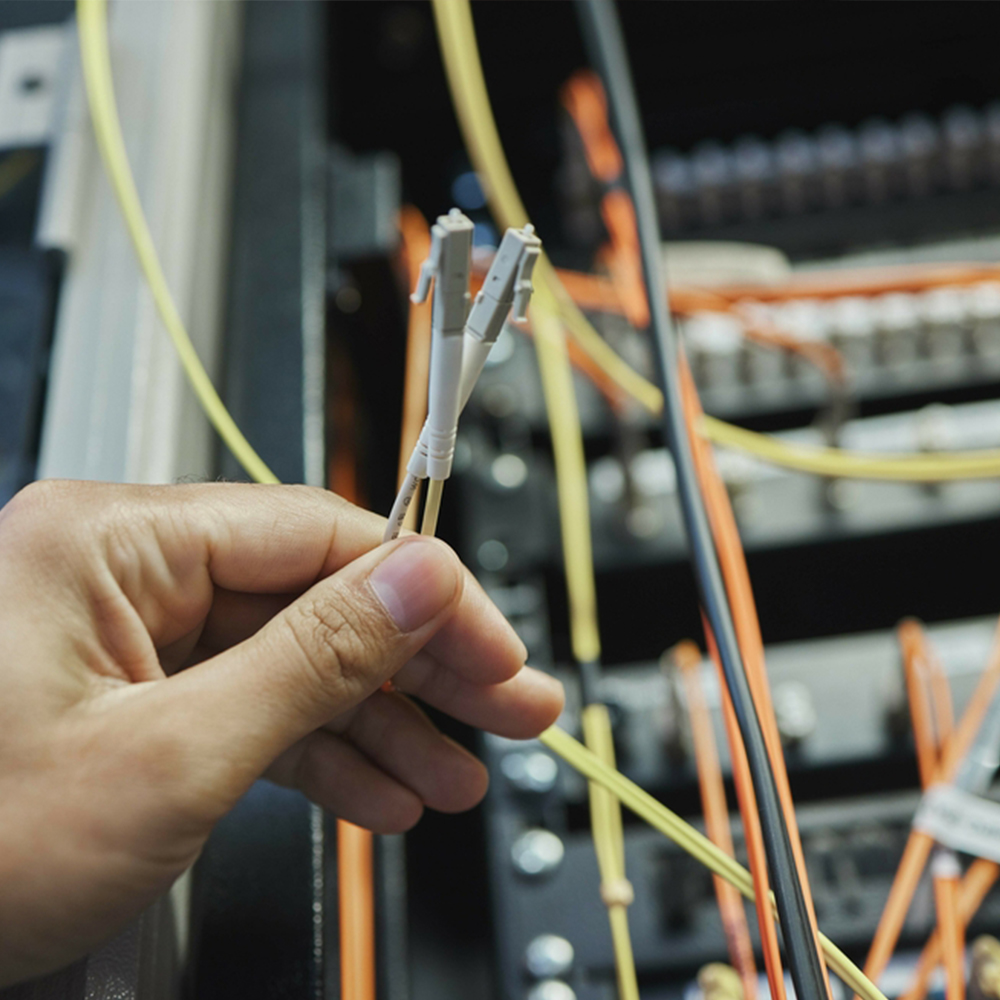 For commercial security installations, don't hesitate to get in touch with our team.
 As one of the UK's leading security system installation companies, we can provide a range of comprehensive and tailored security solutions. To enquire or for more information, please call our team today on 01744 891 702.